Stephanie A. Fitzgerald,
 Esq.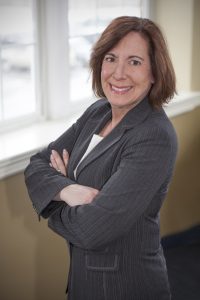 Attorney Stephanie A. Fitzgerald has over twenty-seven years of experience in the areas of divorce, complex property division, modifications of support and custody, alimony, custody and support involving unmarried parents, enforcement of existing orders and judgments, prenuptial and post-nuptial agreements, guardianships, adoptions, LGBTQ matters, domestic violence and 209A abuse prevention orders. Attorney Fitzgerald provides both mediation services for these types of matters as well as representation of clients in high conflict cases in Court and has extensive trial experience.
Attorney Fitzgerald is a member of both the Massachusetts and New York Bar Associations. Attorney Fitzgerald is a graduate of Union College and a cum laude graduate of Albany Law School. While at Albany Law School, she served as the Managing Editor of Legal Research of the Journal of Science and Technology. Attorney Fitzgerald also served as a law clerk to the Justices of the Superior Court of Massachusetts. Attorney Fitzgerald is licensed to practice law in the Commonwealth of Massachusetts and the State of New York.
Attorney Fitzgerald is a member of the Massachusetts Bar Association, Hampden County Bar Association, Massachusetts Collaborative Law Council and the New York Bar Association. Attorney Fitzgerald also serves as a conciliator and conciliation instructor for the Hampden County Probate and Family Court, serves on the Community Legal Aid Access to Justice Fundraising Committee and served as co-chair of the Hampden County Probate and Family Court Bench Bar Committee and has participated in the Massachusetts Bar Association Dial-a-Lawyer program and the Massachusetts Bar Association High School Law Day. Attorney Fitzgerald also serves as a Guardian ad Litem and Guardian/Next Friend for custody matters in Hampden and Hampshire Counties and accepts cases in all counties of Massachusetts.
Attorney Fitzgerald has served as a faculty member and co-chair of the following programs and conferences for Massachusetts Continuing Legal Education, Massachusetts Bar Association and National Business Institute: co-chair of the regional conference Cutting Edge Issues in Western MA Family Law (2018-present); Instructor for Cutting Edge Issues in Western Massachusetts Family Law (2018, 2017, 2015); 11th Annual Western Massachusetts Bankruptcy Conference (2013); Handling Divorce Cases from Start to Finish (2012); and Alimony Trends and Theories (2011)
Attorney Fitzgerald remains active in her local community and currently serves as a member of the Alumni Admission Committee for Union College and has served as President of the Western United Pioneers Youth Soccer Club, the board of the Wilbraham Soccer Club, the advisory board for Link To Libraries and the Hampden-Wilbraham Regional School District Building Committee for Minnechaug Regional High School.
Mallory V. LaBonte,
Paralegal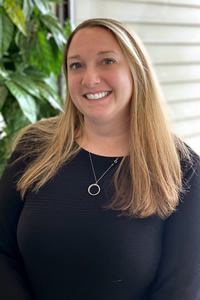 Mallory has over seventeen years of experience working exclusively in family law. Her passion for helping people is evident in her work. Mallory uses her extensive organizational skills and years of experience to help families in transition by providing detailed support to Attorney Fitzgerald and her clients. From complex litigations to uncontested matters, she is involved from beginning to end.
Family law clients are often faced with a variety of emotional circumstances and Mallory provides a calm, helpful and supportive demeanor as she handles her client's immediate needs. Mallory assists clients by providing regular contact and updates, managing the discovery process, maintaining the case calendar and deadlines and drafting pleadings and correspondence. She also maintains all document production and the client case file and is essential in preparing for hearings, late case evaluations and trials.
Mallory graduated from the University of Massachusetts with a Bachelor's degree in audiology and later earned her paralegal certification from Bay Path University. She is a native of Western MA and when she is not in the office she enjoys spending time with her husband and three children.